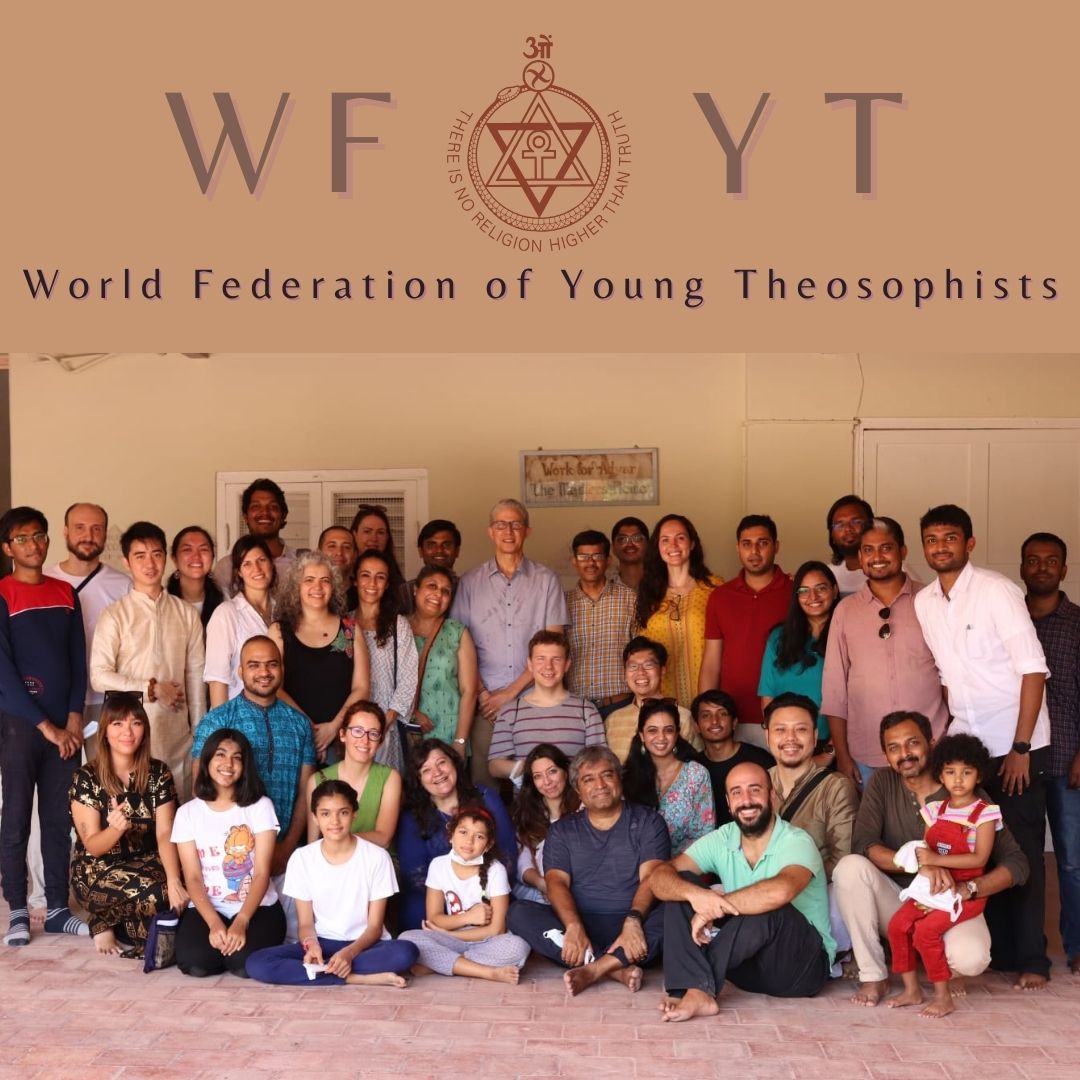 In 1923 the World Federation of Young Theosophists (also called under different names throughout its existence) was formed to organize activities by young members and for the young. Besides the fact that the young should all be working in the Theosophical Society Lodges where they live, the Federation was envisioned as a parallel movement from its parent Society (similar to the Theosophical Order of Service), where the young would link together, so that young newcomers who expressed interest in the Theosophical work could realize that they were not alone in their age group. Since 1999 the Federation remained dormant for two decades. In 2020 a group of young Theosophists, inspired by the former initiatives, started to work towards the revival and strengthening of the Theosophical Movement among young members throughout
the world. From September 2022, the WFYT, has been officially revived and constituted and it counts with Young Members of the TS in all the continents. 
The aim of the WFYT is to create a strong and efficient organization that will support the young members of the  Theosophical Society to act as workers for the Theosophical Movement and to awaken the spirit of brotherhood & kinship among young theosophists enabling us to live the life of study, meditation and service.
The mission of the WFYT, established in the Youth Gathering in Naarden in 2022 is:
"to inspire young seekers of the truth to the quest of life"

The OBJECTS of the WFYT are:
1. To strengthen the sense of global community, collaboration and practical brotherhood/kinship amongst young theosophists.
2. To support its mother institution, The Theosophical Society based in Adyar, in the accomplishment of its objects and mission which is stated as follows: "To serve humanity by cultivating an ever- deepening understanding and realization of the Ageless Wisdom, spiritual self-transformation,  and the unity of all life."
3. To prepare young theosophists to act as workers for the Theosophical Movement.