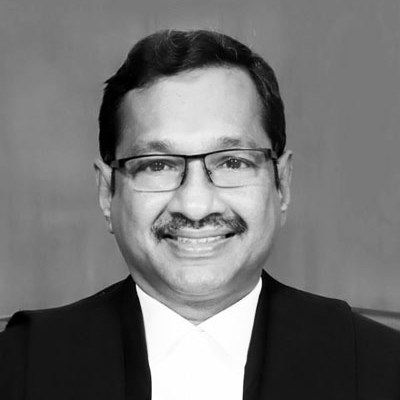 Hon'ble Thiru. Justice M. M. Sundresh will deliver the Besant Lecture.
M. M. Sundresh (born on 21 July 1962) is a judge of the Supreme Court of India. He previously served as a judge of the Madras High Court.
Early life
M. M. Sudresh was born in Erode on 21 July 1962. Sundresh had studied his schooling at Erode and he had completed his P.U.C (Pre University Course) at Erode. He had obtained a Bachelor of Arts degree from Loyola College, Chennai. Sundresh received a law degree from the Madras Law College.
Advocate
Sundresh had registered his name in the roll of advocates, in 1985 in the Bar Council of Tamil Nadu and Puducherry. The Government of Tamil Nadu had appointed Sundresh as the counsel for the state government. He was working as government advocate from 1991 to 1996. Sundresh had appeared for the TNSSIDC (Corporation for the Development of Small Scale Industries) and practiced on all the fields of law at Madras High Court. He had joined in the chamber of S. Sivasubramaniam. He also joined in the chamber of his father V. K. Muthusamy. He was selected to the RO System Monitoring Committee to watch the erection of ROS (Reverse Osmosis System) in Thiruppur District, Karur District and Erode District.
Judicial career
Sundresh was elevated to the Madras High Court from the bar, on 31 March 2009. On 29 March 2011, his appointment was made permanent.
Sundresh had participated in the inaugural function of the new building for Mediation and Conciliation, Lok Adalat and Arbitration Center at the Madras High Court premises, in the presence of the other administrative judges and judicial officers. He was elevated as a judge of the Supreme Court of India on 26 August 2021 and took his oath on 31 August 2021.