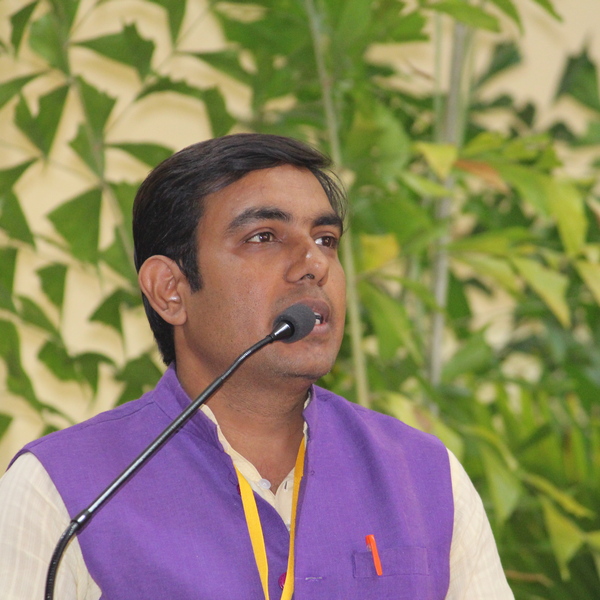 National Lecturer of the Indian Section of The Theosophical Society for the past five years.
International speaker of the TS for the past three years
Education:- Bachelor of Science (Nautical Science, Mumbai University)
Profession:- (Former) Shipping. Voluntary retired after working for 10 years from Shipping services
Joined The Theosophical Society:- In 2008 with inspiration of his mother who is a member since 1980's.
Activities as a Member:-
Founder Member & Former Secretary Of PRAGYA Lodge, Lucknow.

Founder Member & Secretary of MAITRI Group of TOS, Lucknow.

National Lecturer Of the Indian Section of The Theosophical Society for the past three years and has conducted Study camps/Seminars/Youth Camps/Public Lectures on Theosophical Subjects and Holistic Health all over India in schools and colleges.

Co-founded the YouTube channel 'PragyaCSstudio' in May 2020, with wife Catalina, to make theosophical teachings accessible to as many as possible, in different languages. Link of the channel

 https://www.youtube.com/channel/UCGlD_Vbwj3mj7S8L-nq6b5A