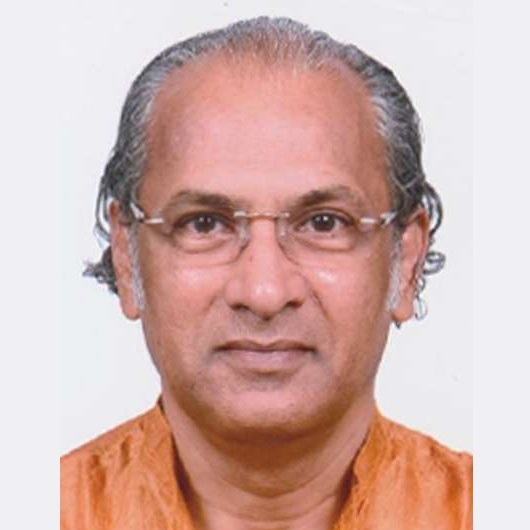 Birth Name: Shanker Ramachandran
Dr Sankara's work since 1984: A Hindu teacher of Jnana Yoga. Commentator on the life-time work of the world teacher, Sri. J.  Krishnamurti. Also a consultant Vedic astrologer (Jyotish Ratan) for the last 23 years.
Currently, Dr Sankara teaches Hindu spiritual disciplines such as Jyotisha (Vedic astrology), offers Vedic astrology  consultations. He married Dr Prema Shanker, a pediatric consultant in 1980, they have a daughter and live in Chennai.
In late 2021, he started offering Amanaska Yoga as a One Year Long Online Course, which is his commentary on the world teacher's lifetime work, this is a culmination of his lifetime work. This course has 120 lessons, drawn from the world teacher's writings and books. His teachings are offered through a variety of media including interactive video-conferencing sessions & satsangs. He offers astrological and spiritual consultations to serious seekers from his home in Chennai and continues to make himself available for Amanaska Yoga retreats at host sites around the world.
Notably, Dr Sankara led a panel discussion at the 2018 Parliament of the World's Religions on "For Inter-Religious harmony and World Peace, self-Knowing is sine qua non".