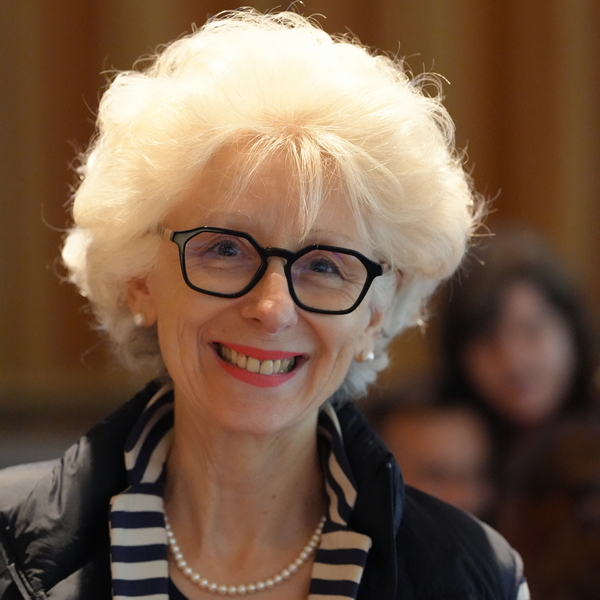 Patrizia Moschin Calvi, Born in 1962, joined the T.S. in Italy at the age of 20 and soon became an active member in the Group of Vicenza, especially in the TOS activities. Since 1995 works as a full-time volunteer in the Italian General Secretariat.
Currently in charge of the editorial staff of the Rivista Italiana di Teosofia, she is also one of the translators of the magazine and a member of the Editorial Committee of the Italian Theosophical Publishing House.
President of the Theosophical Group of Vicenza from 2004 to 2013. She is a member of the Council and of the Executive Committee of the Theosophical Society in Italy. Elected to the Executive Committee of the European Federation of the TS in 2004. One of the main organizers of the World Congress in Rome, 2010. Appointed as a Council member of the I.T.C. of Naarden in 2012, and as an Additional Member of the General Council of the TS in 2018.
Living the theosophical experience with the belief that Universal Brotherhood without distinctions and Beauty are a union that cannot be untied.