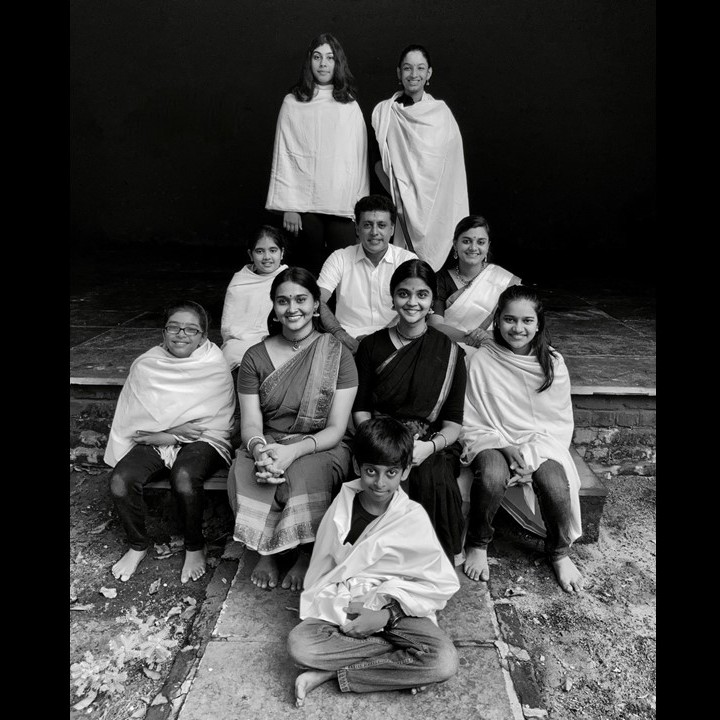 -  LEAP Boundary Breakers -




World Music & Dance Ensemble 
LEAP Boundary Breakers is a musical project established in June 2016 by Artistic Director, Prof Srinivas Krishnan.   This January 1, 2023, the showcase will feature Abinav Sridharan, Nidhi Saraogi, Embar Kannan, Vijay Natesan, Varshaa Ramesh, Sundaresan Pandurangan, Gokul Shyamsundar, Sharan Molatheera, Shrikar Varadarajan, among other guest artists.  The LEAP project has always aimed to unite a range of students, artists and performers from across India and the globe with the objective of enabling young students to better understand cultures through the medium of music and dance.   Hundreds of children across India have benefitted by weekly sessions with learned Gurus from across the globe (particularly during the pandemic) who brought diverse traditions of music to students across ages, offline and online.  The process has allowed hundreds of students, particularly from Bala Vidya Mandir Adyar, to cultivate knowledge, understanding, and new/unfamiliar perspectives through collaborative music sharing/making.  In addition to securing invitations from institutions including CRPF, KalaGhoda Festival, Amir Mahal, IIT Madras, Columbia University, Miami University, NYU, Stella Maris College, the LEAP team has celebrated a six year relationship with TS Adyar, through multiple collaborations over the years.   
This year, the LEAP project at TS Adyar on January 1, 2023, will showcase some of the finest Gurus and students (led by the dynamic student team leaders Kriti Venkatesh, Vaibhav Krishna, Meera Krishnasankar, Samrutha SB, Shwetha Anand, and Laasya Anand) working together with the attendees of the International Convention, allowing for a showcase that is spontaneous, interactive and focused on building bridges.  The outstanding students who are part of the performing team are from Sprouts Montessori, Adyar Theosophical Academy, and BVM Adyar.
The LEAP project has received considerable support from individuals including Mr CK Ranganathan, Mr Srinivasa Raghavan, Ms Jamuna Kesavan, Ms. Daffenee Rodgers, Ms Debbie Thiagarajan, Mr P Suresh, Ms Shvetha Jaishankar, Ms Bhairavi Jani, Mr Baskar Subramanian and Mr K. Kalyanasundaram, all of whom have connected with the project, without a break for over six years.  
Facilitators of this LEAP group will conduct the World Music and Dance Workshop on Sunday 1st January at 3 PM at Blavatsky Bungalow.
Global Rhythms World Music & Dance Concert will take place on the evening of 1 January at 7:30 PM, Adyar Theatre