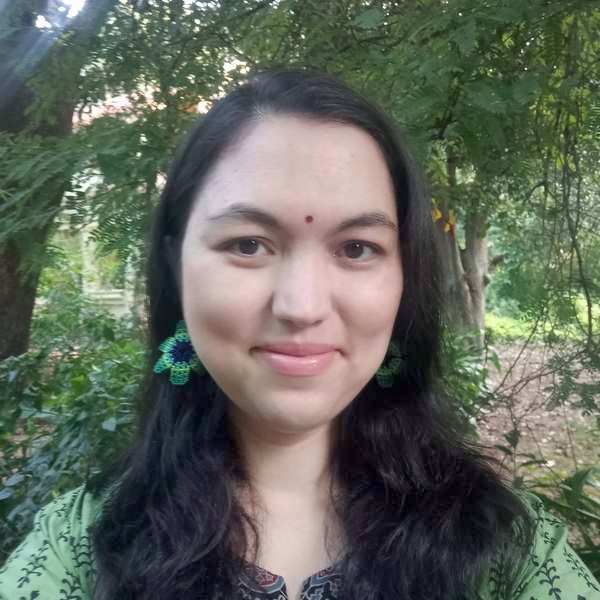 Catalina Isaza-Cantor
Born in Colombia but always felt herself a citizen of the world. This led her on travels that allowed her to connect with other cultures, ways of thinking and languages. She currently resides at TS Headquarters, Adyar.  
Member of TS in 2006, came in touch with Theosophy due to her parents, who always encouraged the inner search, spiritual practice and study of Bhagavad Gita, Secret Doctrine and other spiritual texts. Joining TS meant finding the way back home. Since then, she began to work actively in various capacities: member of the Board of Colombian TS, coordinator of the Round Table, organiser of groups of young theosophists, volunteer in TS Brazil (living there for almost 5 years) and at TS Adyar, translator, assisting with online International Conventions during Pandemics, etc. 
She edits the Colombian magazine Selección Teosófica and writes articles and delivers lectures on practical theosophy, theosophy related to literature, art and education, comparative religions, etc., at national and international level, since 2008. Active organiser of movements of young theosophists in English and Spanish, currently belongs to the Board of the World Federation of Young Theosophists.  In 2020, started with her husband, 'PragyaCSstudio'-YouTube channel, to spread Theosophy beyond languages. 
She has worked as a teacher from kindergarten to university lecturer, in TV, cultural management and as translator and editor. Catalina holds an honours degree in Literature, PG in Cultural Management and Master in Education.