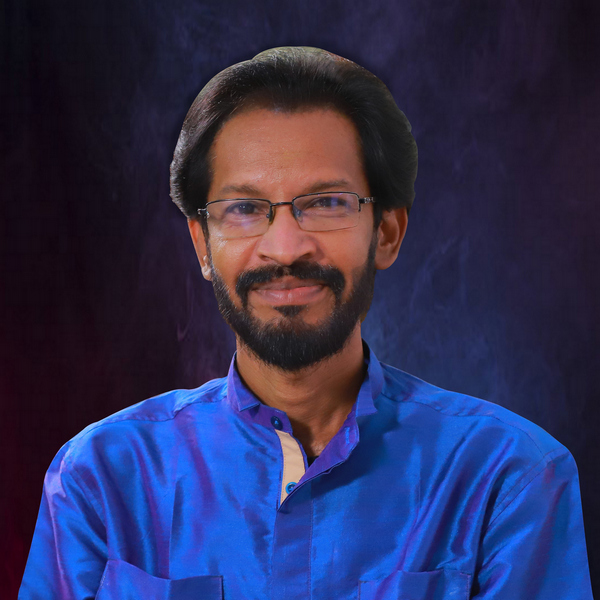 Shivaram is a self-taught Artist. He records Indian Culture and Devotion in Canvas in his way. Vibrant colours and Straight Lines are unique to him.
Life is colorful. Enjoy every moment cheerfully and live Divenly. He Peacefully concentrates on his own world.
Shivaram completed B.A Degree in English Literature. The competitions on Art, during college days, and the Awards gave him the confidence to become an Artist.
Varieties in Indian Dance forms, Musicians, and Mythology gave more space for creativity. His purpose is to record them in Canvas and help the forthcoming generation to know our traditions.
Tamilnadu folk & classical arts in oil paintings by Shivaram: nearly 50 artworks are displayed at Chennai  Domestic and International Airports, by his unique style of no curves in the paintings, only straight lines.